In a river valley near the Himalayas, Purobi Hajong walks her two children to school each day past the vast, muddy construction site of India's first standalone detention center for people who don't meet new citizenship rules. She's afraid she'll soon be held inside.
"I always live in fear that someone will come to my home to pull me out from here and put me in there," Hajong said, pointing to the nearly completed structure in her village in the northeastern state of Assam. "I pray to god not to give me that fate. I can't survive without my family."
Surrounded by a high boundary wall with watchtowers, the center will be able to hold 3,000 people found to be "foreigners" illegally staying in Assam by the state government, which is controlled by Prime Minister Narendra Modi's ruling Bharatiya Janata Party. It's pushing other states to follow suit, and has broken ground on five similar facilities stretching from Karnataka in the south to Punjab in the north.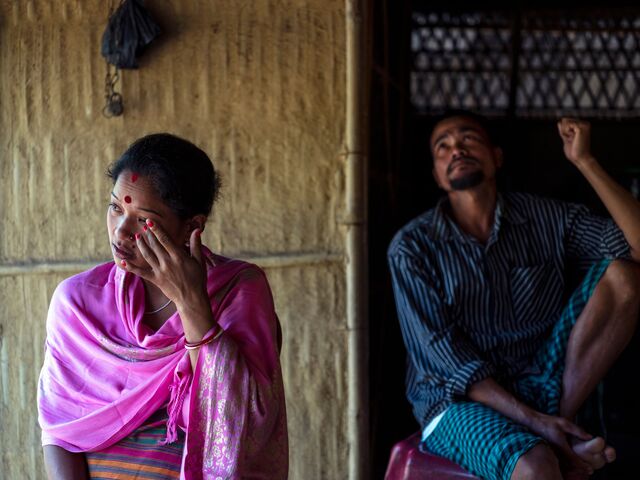 These detention centers are the front lines of a widening battle across India that could see citizenship revoked for millions of people, stoking long-simmering religious tensions and hurting the country's image among foreign investors. Recent nationwide protests against a related religion-based citizenship law show the high stakes for Modi, who is facing criticism for focusing on elevating the role of Hinduism at the expense of an economy growing at the slowest pace since 2009.
Modi's BJP, which won re-election last year in a landslide, has long viewed India's secular character as capitulation to religious minorities such as Muslims, who make up 14% of the nation's 1.3 billion people. The party sees its agenda as righting historical wrongs imposed upon the Hindu majority, including by Muslim rulers who built iconic structures like the Taj Mahal centuries ago — a strategy it hopes will let it win elections for decades.
Citizenship is a key part of that effort. Home Minister Amit Shah — Modi's right-hand man — described undocumented migrants from neighboring Muslim-majority Bangladesh as "termites" during a campaign rally in 2019.
Assam has so far been the only state to start determining citizenship claims. Under a process monitored by the Supreme Court, it has assessed who was born in the state and who might be a migrant from across the border in Bangladesh.
But the process has been a mess. Assam's citizenship list, which effectively left 1.9 million people stateless when it was published in August, has been plagued by basic clerical errors and mistaken identities, leaving families divided and those without adequate documents vulnerable to harassment and worse.
Proving citizenship in India isn't easy. People must show a chain of ancestry going back several generations with documents including refugee registration certificates, birth certificates, land and tenancy records, and court papers.
It's also having some unintended consequences for the BJP: Hindus are also getting excluded from the citizenship rolls, including Hajong and some other villagers in Assam who spoke with Bloomberg. In light of this problem, Modi's government last year passed the Citizenship Amendment Act, allowing non-Muslims from neighboring countries to seek citizenship.