Today is the day Vogue India January issue hits the stands. The launch of its cover on the occasion of its 10th year in business, featuring a chiseled-chested Hrithik Roshan and curvy Lisa Haydon, set the internet ablaze with some amusing and identical mucho caliente buzzwords – "soaring temperatures", "hot bodies", "sizzling hot", "heat it up", "scorching", "fire on cover" etc. Inviting the audiences to learn how to make 'body beautiful' from the duo who are 'fittest in the business', the issue promises to unravel their secrets of becoming their very best (synonymously intended to read: fittest). The timing could not have been more perfect – between a little of 2016 and a little of 2017 – ripe for resolution resets and supposed guilt pangs of holiday gastronomical indulgences. How can we, the lay audience, possibly resist diet reexamination or hitting the gym in 2017 after this?  "What is your excuse?" – the images and the text in the media environment collectively seem to ask. The message at its heart sparks curiosity about what kind of signifiers fit bodies have come to be within the modern Indian context.
The new Indian man and the new Indian woman, sporting their gym-toned bodies, have been around for a while — all over the movie and the television industry and amply adorning billboards advertising a whole gamut of products from Cola to cars. The Vogue India cover, like many of its peer publications in fashion, health and lifestyle, embodies the idea of a gender-neutral, individual right to a fit body, one which is enhanced by the dual presence of a man – Hrithik – and a woman – Lisa – together exuding a pre-divorce Brangelina-esque 'power-couple' glory: individually radiant and awe-inspiring together. The preview of this "focused gym buff" and "sensual yogini" cover feature showcases novel information about their superfoods, workouts, lifestyles and motivations.
The physique — the look — has come to denote the aspirational self. Within that, the fit body enjoys a privileged status as the symbol of modern individuality, an instant indicator of being in control of one's own life. According to researcher Michiel Baas, from a very young age we experience bodies – our own and those of others — within an environment of repeating images and through them receive social cues about identity, beauty, status and success. The displayed ripped muscles and the luscious bikini-worthy curves have thus come to signify far more than aesthetic desirability. They make a statement about socio-economic success, cosmopolitanism and professionalism.
Within celebrity narratives of those who have 'made it', losing weight to create a gym-toned body read as a testament to their mettle, perseverance and hard work – an agni pariksha transformation of sorts. One only needs to recall the slightly-dishevelled athlete-like images and accompanying messages of Parineeti Chopra's "Built that way" weight-loss campaign from 2015 that broke the social media with gaga gratulatory messages. Such a portrayal suggests that an individual is no longer at the mercy of his or her environment, but an efficient administrator of their resources – which they manage in a rational way to obtain a high level of self-capacity. They have endured to 'prove' themselves.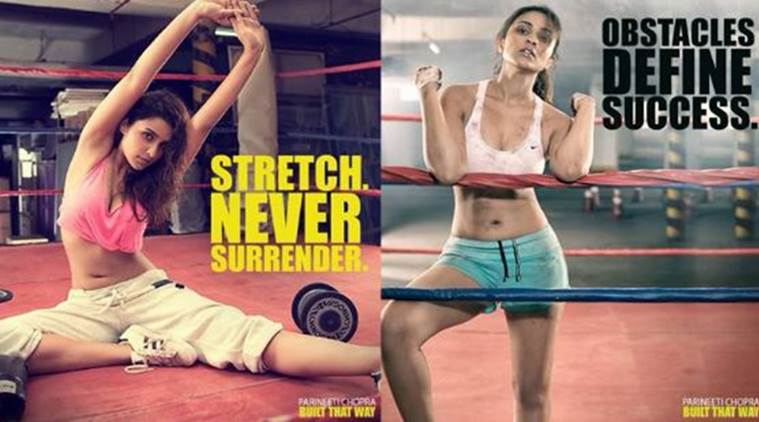 The self-made, toned body resonates with the concept of merit in a globalised India where many young Indians have achieved upward class mobility by making highly successful.
Signifier of class, sign of 'work ethic'
As per David Harvey's definition, neo-liberalism is a set of economic political practices that proposes that human wellbeing can be best advanced when individuals take responsibility for their economic destinies by perfecting the art of well-calculated risk in their entrepreneurial endeavors. Such an ideology puts the responsibility of an individual's success in the world, squarely on his or her own shoulders. The self-made, toned body resonates with the concept of merit in a globalised India where many young Indians have achieved upward class mobility by making highly successful, lucrative careers out of their hard-pursued professional educations. Within this context, there has been some loosening of social norms and the choices of the individual have begun to matter within a predominantly collectivist society that has traditionally followed internal demarcations and norms in matters of career and matrimonial choices for the youngsters.
Bodies, as a site of this self-work, have assumed a manifested role in the expression of this strengthening neo-liberal self. Baas additionally points out the distinction they create with the pot-bellied midriff of an older middle class generation with the wiry muscularity of the labour classes. His research suggests that a well-built, muscled body, among aspiring young men, is perceived as a ticket to be taken seriously in their professions and even achieve class mobility.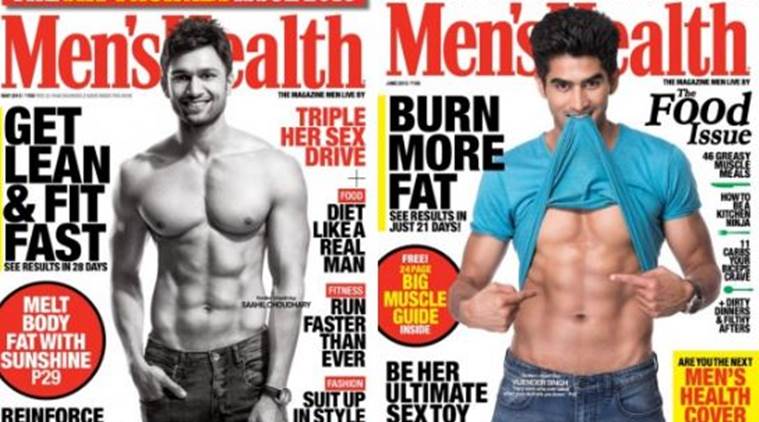 Branded gym memberships in metropolitan Indian cities, which offer professional trainers and long opening hours, are not minor expenses, highlights their class exclusivity.
Toned, slim bodies are invoked not only as proxies for health and energy, but also as indicators of self-control, discipline and efficiency. This can be a slippery slope as it eludes the fact that all bodies are not made the same way and that thin bodies too are fallible and are not necessarily healthy. Research shows that institutionalisation of the belief that thinness is tantamount to good health in the US has led to the assignment of detrimental labels such as "lazy" and "incompetent" to the ones who are unable to afford the food and resources to prevent weight gain. Further, branded gym memberships in metropolitan Indian cities, which offer professional trainers and long opening hours, are not minor expenses, which effectively keeps them out of reach for people with limited means, and highlights their class exclusivity.
The Wellness Wave
Talukdar explains that in neoliberal contexts, the science of optimising the experiences of life to the highest degree is sought after in the marketplace, where consumption becomes the most powerful embodiment of principles of self-work and growth. Since the liberalisation of the Indian economy, there has been an increase in the prosperity of urban middle classes in India. This class of people also gained access to digital technology and high speed internet, unlike the rest of the country's population, which enables them to consume content from all over the world and familiarise themselves with what constitutes a modern way of living.